S&D Group of European Parliament organized a conference on Yemen on Tuesday 09 May 2017
"Rethinking Yemen: towards a better partnership"
Organizers and speakers were as follows:
Elena Valenciano, Vice President of S&D Group
Antonia Calvo Puerta, Head of the EU Delegation to Yemen
Nicola Pedde, Director, Institute for Global Studies, Rome
April Longley Alley, Senior Analyst, Arabian Peninsula, International Crisis Group
Rafat al Akhali, former minister of Youth Affairs in Yemen
Davood Arshad, Chairman of NTCM also took part in the conference and put forward the following argument in the Conference.
With regards to the forgotten war of Yemen:
The Independent Jan 9, 2016 published:
The BND ((Bundesnachrichtendienst)), the German intelligence agency, published a remarkable one-and-a-half-page memo saying that Saudi Arabia had adopted "an impulsive policy of intervention". It portrayed Saudi defense minister and Deputy Crown Prince Mohammed bin Salman, who is suffering from dementia – as a political gambler who is destabilizing the Arab world through proxy wars in Yemen and Syria.
Spy agencies do not normally hand out such politically explosive documents to the press criticizing the leadership of a close and powerful ally such as Saudi Arabia. It is a measure of the concern in the BND that the memo should have been so openly and widely distributed.
The agency was swiftly slapped down by the German foreign ministry after official Saudi protests, but the BND's warning was a sign of growing fears that Saudi Arabia has become an unpredictable wild card.
More than 7,600 people have been killed and 45,000 injured since March 2015, the majority in air strikes by a Saudis.
The blockade imposed by Saudis has also triggered a humanitarian disaster, leaving 70% of the population in famine.
The UN says: More than 60% of civilian deaths have been the result of Saudi-led air strikes.
Saudi Arabia is said to be the world's largest source of funds and promoter of Salafist jihadism, which forms the ideological basis of terrorist groups such as al-Qaeda, Taliban, ISIS and others such as only newly surfaced in June 2016 the guardianship of Mek another Terrorist group led by Maryam Rajavi.
Wikileaks disclosed that:
Donors in Saudi Arabia constitute the most significant source of funding to terrorist groups worldwide,. According to a secret December 2009 paper signed by the US secretary of state, "Saudi Arabia remains a critical financial support base for al-Qaida, the Taliban, LeT (Lashkar-e-Taiba) and other terrorist groups such as Mek."
Masoud Radjavi's recruitment by Saudis since 1986
To my personal experience and knowledge Saudis have not only been actively involved in destroying Yemen but have been covertly financing Iranian terrorist cult group Mek led by Maryam Rajavi which I have served as High Ranking member and member of its NCRI for 30 years.
Masoud Rajavi the Ideological leader of Mek secretly went to Saudi Arabia in 1986 and met the Prince Turki al Faisal then minister of Saudi's inelegance. This cooperation was only revealed by Mek in 2001 after the September 11 in support of the terrorist act. Where Masoud Radjavi at the presence of 4000 cult members announced:
"Brothers and Sisters look what ordinary believers are doing to American Imperialism, imagine what we as revolutionary believers can do".
Since then Mek has been receiving financing for terrorist operations ordered by Saudis inside Iran. Operations coordinated by Iraqi and Saudi intelligence services during which Iranian cities were shelled by terrorist teams of Mek sent from its bases in southern Iraq, causing many deaths and casualties within the ordinary citizens.
Saudis Guardianship of Mek openly announced in June 2016
In an unprecedented act, Prince Turky Al Faisal took part in the gathering of Maryam Rajavi in Paris in June 2016 and very strangely and dubiously and without the consent of the Mek itself, announced for the first time the death of Masoud Rajavi the Ideological leader of Mek terrorist group, while even Mek's high ranking officials after 13 years of Masoud Rajavi's physical absence new nothing about it.
This announcement by the Prince was clearly signaling the Mek's guardianship by the Saudi's with the objective of indicating to the Iranian Regime that Saudis have the power to destabilize Iran and the region by use of terrorism through Mek.
And in this context Prince Faisal even went further and called for the over through of the Iranian regime.
This was the first time Saudis openly showed their financial, logistic and political support for and Iranian terrorist group in the region.
Ladies and Gentlemen,
Where are we heading? What has happened to our Civilized World, to our Civil Society and Democracy and Human's right?
Last week in a shameful act, Saudi's were elected to the Women's Rights Commission of UN.
It's absurd that a country whose women are 'empowered' to be submissive to men has been elected to the UN's new equality commission. It seems human rights are for sale.
Last week Chancellor Angela Merkel met Saudis and with a great concern, called them to stop bombing Yemen.
We should echo her voice by adding for a call to stop support for Terrorist Groups in the region such as Mek and ISIS and Al Gaeda, stop killing women and children in Yemen also on the streets of Paris, Berlin, Brussels, and around the world.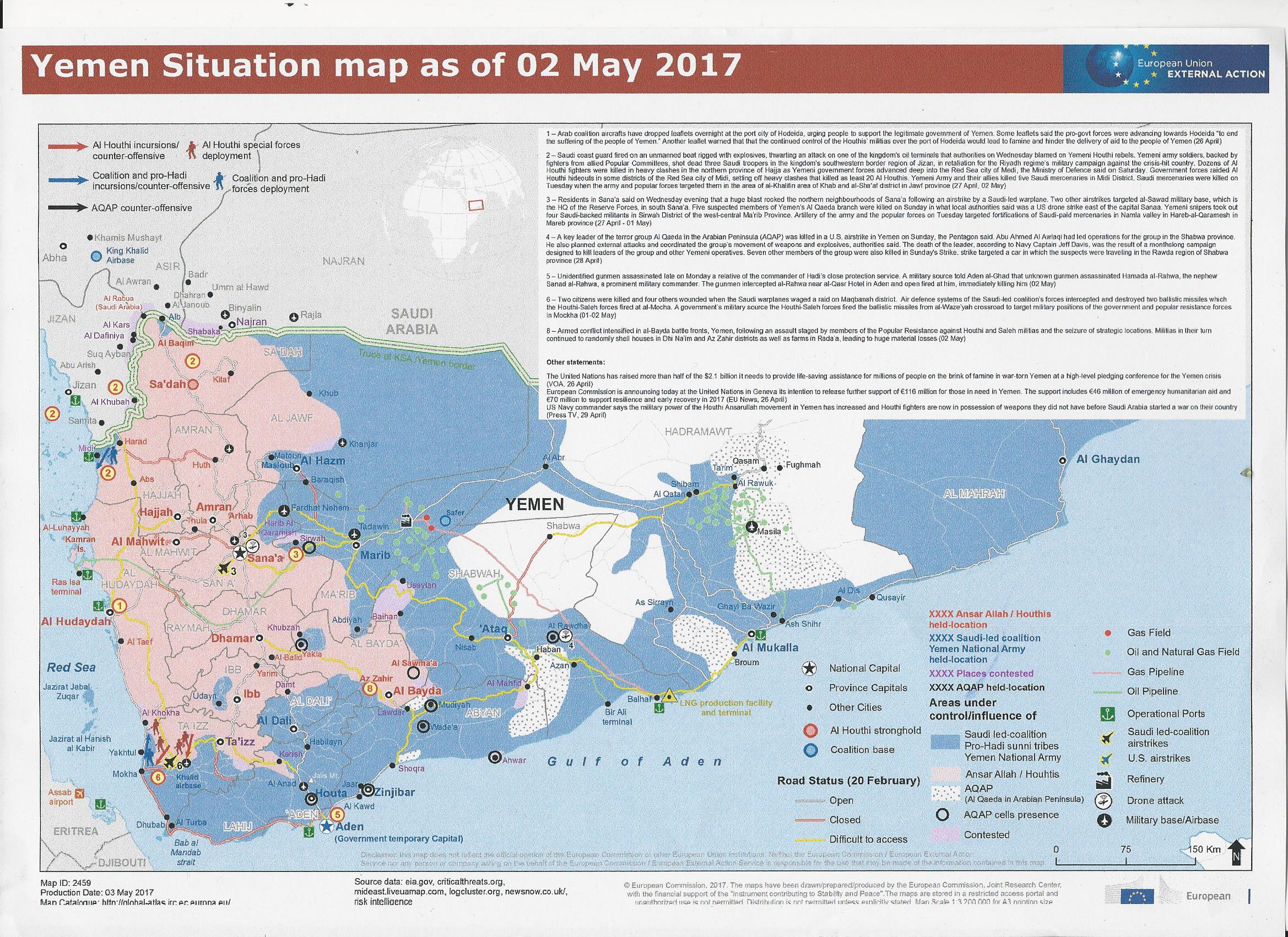 Now days, European Union and its heart European Parliament is the only bastion of defense of democracy and human rights in the world, and under attack from all directions.
Therefore we must defend its entity shoulder to shoulder and in doing so we should call for an end to the European Union's passive political attitude towards one of the contemporary genocidal in Yemen committed by Saudis and also call to cease appeasing her by stopping giving her green light for Yemen's destruction and also stopping Maryam Radjavi as a terror apparatus of Saudis from walking into the heart of democracy in Brussels.
NTCM