Experts and political representatives from Albania were in the European Parliament on Tuesday 10thApril, asking Europe for help in preventing the Mojahedin-e Khalq (MEK) from toxifying their country's internal and foreign relations. MEPs Ana Gomes and Patricia Lalonde hosted a round-table meeting titled 'Mojahedin-e Khalq (MEK) threat in Albania' to discuss the problem.
Participants included a UNHCR representative, Albanian opposition politicians, representatives from the Albanian embassy, the Albanian Delegation in parliament, from EU security, and reporters from various media.
Ms Gomes told delegates that she organised the debate because EU relations with Iran are very important, especially with the JCPOA agreement, and for human rights. This is a very different approach from the MEK which advocates regime change from outside the country.
Gomes explained that she first got to know the MEK from its recent time in Iraq where the group had interfered detrimentally in Iraq's internal affairs. Based on her experience as a former diplomat in the UN Security Council and the UN Commission on Human Rights she was asked to write a report on Iraq in 2007-8. She found the MEK held hostage Iraq's political relations. Even a visiting Deputy Assistant Secretary of State for George W Bush agreed that MEK was a dangerous organisation.
Gomes mentioned that as head of UNAMI, Martin Kobler tried to work out a solution in Iraq, but was "miserably" attacked by MEK. He found he could not get access to the members to find out what they wanted as individuals. MEK would not allow the normal interviews that the UNHCR conduct.
MEK has new sources of funding after Saddam Hussein and is active in the EUP. Several colleagues tried to prevent today's meeting. The MEK seem to have free rein in parliament to lobby every day. I am trying to find out by asking the EUP president, which MEPs are providing them access.
Before introducing the speakers, MS Gomes told delegates that when she hosted Nobel Peace Prize winner Shirin Ebadi, she asked her if the MEK are a genuine opposition group. Ebadi was very clear that this group has no credibility among Iranians.
Speakers:
Nicola Pedde, Rome based Institute for Global Studies, provided background context to Albania's dilemma by describing how he had successfully intervened in Italy to put a stop to the MEK's deceptive campaigns to corrupt politicians and toxify Italy's political debate on Iran with their fake information and unwanted regime change agenda.
When the MEK and Maryam Rajavi had free access to the Italian parliament, invited by various government agencies, they gathered signatures from around 70% of MPs. But after interviewing these members it was found that most MPs did not remember signing or what they signed for. Only five members deliberately supported the MEK. There was misuse of members' ignorance on Iran issues. Such letters were used to increase the MEK's infiltration inside institutions where they could toxify the bilateral relations and debate between the Italian Republic and the Islamic Republic of Iran. Now Italy has strong relations with Iran, not only economic but political level too.
This toxification was to make businesses and politicians believe that any dealings with Iran will be risky or even bring up conflict. This affected parliament and the media. Since the MEK arrived in Albania it is clear they are trying to exactly replicate the methods there. They are approaching MPs, media and opinion makers, everyone who has a role in influencing the political and social debate in Albania. It is a very small country with economic and security problems. Risking involvement in something against the national interest. Two years ago, few Albanians even knew the name of the group. Now there is the capacity of influencing parliament with information which is produced in a way to derail the interests of the country toward the Iranian government.
We have a camp and a huge amount of people who can be active in the country. They can affect the capacity of the government to stand by its own decisions.
In our experience. One of the questions about this group is 'What is its final aim'? There is no future for them in Iran, they have no capacity to reach the Iranian population. No capacity to play a role bigger than the one they play today. It is merely about maintaining the status quo. In order to keep power, money and relevance but without escalating it to the point of it actually changing the debate on Iran. That would be too risky for them and expose the fact there is no place for them in the future of Iran. Their influence is unprecedented in Europe, with their cultish approach. Their ability to toxify the debate is increasing in the current atmosphere. The Albanian experience is another aspect of the ability of Europe in dealing with the group.
Olsi Jazexhi, Director of the Free Media Institute in Tirana
MEK arrived in Albania under a secret agreement with US and Albanian government. They began to recruit politicians, musicians, students, members of civil society, activists, even Leftists and Communists and paid them come to their events. The MEK rented accommodation from one of the mafia gangs.
When some MEK began to desert the group because they do not believe in the MEK's jihad any more, I and my wife, who is a lawyer, tried to help them. Albanian people are afraid of jihadi violence and they don't want them in their country. The irony is that the Albanian government prosecutes those who want to join the jihad in Syria but does nothing to curtail the MEK, which is something the media have queried. Another issue is that refugees from other countries have shown that they want to integrate into Albanian society. The MEK do not want to integrate. They have come as a terrorist organisation and will commit acts of terrorism in the future. They live in a paramilitary camp and their leader Maryam Rajavi every day breaks the law of Albania by calling for jihad against a foreign country. This has resulted in Sunni leaders asking, if MEK can pursue jihad, why can't we?
Another problem is the blackmailing of Albanian media. When Anne Khodabandeh had media interviews about who the MEK are, the MEK approached the media and told them, we are the MEK and you must not broadcast these interviews. This is outrageous because we have full freedom of speech in Albania. When Top Channel broadcast interviews with former MEK who said they wanted help from the UNHCR and Albanian government to deradicalize, the MEK accused Albania's biggest TV station of being bought by Iran. But the MEK never accept to debate with anyone.
The MEK create fake news and information and distribute it to Albanian media. They created a campaign to say that because we are talking in the EUP today this has created the risk of a terrorist attack against the MEK in Albania.
The MEK are also attacking intellectuals. Albania is a country of religious tolerance. The MEK sent anti-terrorist police to break up a New Year celebration and arrest two veteran Iranian journalists and accuse them of terrorism. This shameful incident ended only after intervention by the president.
EU parliament, which has a lot of influence in Albania, should ask the Albanian government to demand the MEK abandon their violent jihad, to integrate into our society and to accept the values of democracy. The MEK must end the intimidation, calls for terrorism, lies and misinformation and fake news in Albania. They must dismantle their paramilitary organisation. And if Maryam Rajavi and those like Struan Stevenson disagree with us, they should deal with us in a democratic way. They must come and debate with us. I ask you as Europeans to put the utmost pressure on the Albanian government to save us from this very strange terrorist organisation.
Migena Balla, Lawyer B&B Stutio Legale in Tirana
Describes how she has tried to help those MEK who have left the organisation to establish a new life for themselves. We contacted the UNHCR and other agencies who could help but it was very difficult. We asked Geneva for help for these people who have no legal status or economic support in Albania. We finally got an interview with the director of the UNHCR in Albania. He first said we cannot do anything, only offer them food and shelter for six months. He could not say what should happen to them after six months. He confirmed that the Albanian government does not give legal status to these people. The UNHCR is still reluctant to deal with these people.
Instead, the former members' families are helping them. Those who have families with money are supported, but those without this support are even sleeping in the streets. The MEK are paying some of them but they have no bank accounts, so they get this in cash. It is not clear how this money is arriving in Albania for the MEK.
The MEK have full control over their own members. If they try to contact their families, they will be ejected from the group. Anyone who speaks about them is accused of being agents of the Iranians. Why is nobody objecting? You are not Albanian, but you come to my country and accuse me of being an agent of Iran. I don't care about Iran, but I do care what happens in my country of Albania. This MEK activity of threatening jihad against Iran, including Americans like Rudi Giuliani who come and clearly threaten Iran. The MEK is performing illegal activity in Albania which wants to be an EU member.
How can the MEK bring democracy to Iran when they do not have any democracy inside themselves? The MEK are not free to move around, get a job or have a family. My government cannot provide them with a civil life because they have no legal status or work permit. They were brought to Albania only with a piece of paper. They are being forced to stay with the group against their will. Their movements and activities are strictly controlled by the MEK. This is like a prison happening right in front of our eyes. Every day they are training, they go running. How can I believe this is not a military group in training?
One of the relatives who came to Albania to make contact with one of his family in MEK was arrested by the police. This is helping the MEK because it makes people afraid.
Ex Mek members also disclosed horrific facts about Mek.
A police report which quoted this figure also tried to account for the membership. But the numbers do not add up. These discrepancies demonstrate that we don't know how many there are. By this account there are certainly fewer than 2500 loyal MEK members. Most of these have now been taken to the closed camp Ashraf Three to which we have no access. These numbers matter because we don't actually know who they are. So, Senator Robert Torricelli, a MEK supporter, claims there are 4,000 MEK in Camp Ashraf Three. Where did they come from?
The police evaluated the MEK as deeply indoctrinated and having taken part in war and trained for terrorism. They know the group is dangerous but cannot keep track of them. Due to the work of investigative journalist Gjergji Thanasi we know the MEK's activities in Albania are illegal. They do not have permits or pay taxes. He also discovered that America plans to bring more jihadis to Albania, this time the widows and orphans of killed Daesh members.
Journalists who filmed the new camp were not allowed near. Even Albanian authorities, including the police and security services are not allowed inside the camp without MEK permission and escorts. The UNHCR cannot go in and check on the state of the people there. Thanasi also discovered through planning permission permits issued by the Land Registry that Camp Ashraf Three is to have three-and-a-half-meter perimeter walls with guard turrets, a small-arms shooting range and reinforced concrete armoury, as well as a helipad. Things consistent with a military training camp.
It is also not possible for MEK members to leave the camp without permission or escort. They are essentially trapped in there. The people in the camp are living in conditions of modern slavery, like MEK everywhere. This means that the people who come to the European Parliament are actual slaves. We are familiar with the idea of sex slaves or cannabis farm slaves, but these are a genre of political slaves. They don't get paid, they don't have rights, like holidays, pensions, healthcare. No family relations are allowed. In fact, you can say that every single right in the UN Declaration of Human Rights is denied to them.
We know that most MEK members would like to leave and would do so if they had somewhere to go. The Albanian government doesn't support them. UNHCR support is very limited. The UN International Organization for Migration says it is not responsible for them, even though they are foreign nationals brought from a second country to a third country.
The MEK leaders keep them in the camp through imprisonment, coercion and psychological manipulation. Why keep these people if they are so much trouble? The reason must be that two thousand people provide cover for around fifty highly radicalized members who are trained and willing to die and kill to order. The trouble is that, as has been shown, we don't know exactly who they are because none of the residents have any recorded identity or legal status in the country.
The MEK's raison d'être is terrorism, violent regime change. That's what they are there for.
Maryam Rajavi can do as she likes, have people killed, send them here there and everywhere. But in the bigger world, in Albania and in Europe, who is responsible for them? Whatever they do, who must answer for them?
MEP Patricia Lalonde made the closing remarks.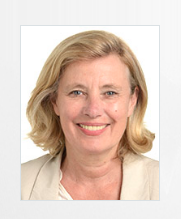 The MEK presence in the EU parliament is very disturbing because of its history of interference in the internal affairs of Iraq. This is also happening in Europe. In France the failure to curtail the MEK in politics has resulted in problems in French and Iranian relations. The MEK must not be allowed to interfere in politics or economic relations.
She told delegates that in 1998 as an MP in the French parliament she had found some sympathy for the MEK cause as a feminist. When she attended an MEK rally she was told how to walk and where to stand and it felt like being in a cult, like in '1984'. She cut all contact with the MEK. However, when she was elected as an MEP a year ago, Lalonde was shocked that the first thing to greet her, stuffed under her door, was paper to sign for the MEK. 'I said, "Oh my God! Are they still alive".' It is not acceptable that they are interfering in parliament.